At Premier Custom Travel, we believe in giving back, both to the communities we serve and to worthy causes worldwide. To that end, we are proud to support several charitable organizations. We encourage you to learn more about these great companies and their missions. You may make a donation by clicking the appropriate button below. We will also feature fundraising opportunties throughout the year -- be sure to register for our VIP mailing list to be the first to know about these special events.
MEET OUR CHARITIES: MERCY SHIPS | THE SANDALS FOUNDATION | ST. JUDE CHILDREN'S RESEARCH HOSPITAL
Mercy Ships is a global charity that was founded in 1978 by Don and Deyon Stephens. Since that time, Mercy Ships has performed services valued at more than $1 billion, impacting more than 2.48 million of the world's most desperate people. They have completed more than 581 port visits in 57 nations.
Mercy Ships uses hospital ships to transform lives and serve nations one at a time. A ship is the most efficient platform to deliver a state-of-the-art-hospital to regions where clean water, electricity, medical facilities and skilled personnel is limited to nonexistent. And because more than 75% of the world's population lives within 100 miles of a port city, a hospital ship can reach many people who need care.
DONATE TO MERCY SHIPS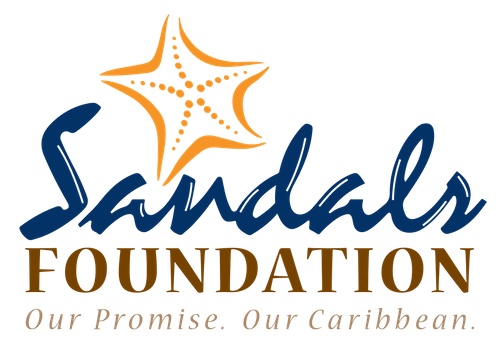 The Sandals Foundation is a non-profit organization launched in March 2009 to help Sandals Resorts International continue to make a difference in the Caribbean. All costs associated with administration and management is supported by Sandals International so that 100% of every dollar donated goes directly towards funding impactful and meaningful initiatives within the key areas of Education, Community and Environment.
For us, inspiring hope is more than a philosophy; it is a call to action. It is about equipping our people with confidence, empowerment and fulfillment, while providing communities with real, sustainable solutions to the problems they encounter each day. We, in turn, are inspired daily by their resilience, their creativity and their tenacity to achieve a better life. Our immeasurable rewards have been the progress and success of our programs and the beneficiaries.
DONATE TO THE SANDALS FOUNDATION
The mission of St. Jude Children's Research Hospital is to advance cures, and means of prevention, for pediatric catastrophic diseases through research and treatment. Consistent with the vision of our founder Danny Thomas, no child is denied treatment based on race, religion or a family's ability to pay.
Families never receive a bill from St. Jude for treatment, travel, housing or food — because all a family should worry about is helping their child live. Treatments invented at St. Jude have helped push the overall childhood cancer survival rate from 20% to more than 80% since it opened more than 50 years ago.
DONATE TO ST. JUDE